ALGONQUIN PROVINCIAL PARK


BEZIENSWAARDIGHEDEN / HIGHLIGHTS




Bezienswaardigheden / tips Algonquin Provincial Park 2021:

1)
Algonquin Provincial Park
: Dit beroemde natuurgebied ligt op krap een uur rijden ten oosten van Huntsville en 3,5 uur rijden vanaf Toronto. Het in 1893 gestichte park is met 7725 km2 het oudste en grootste van de provinciale parken van Ontario. Het dankt zijn naam aan de Algonkinindianen, die deze streek ooit bevolkten. De heuvellandschap tussen de Georgian Bay en de Ottawa River is bezaaid met oneindig veel moerassen, waterlopen en meren. Hoewel er in het dichtbeboste park alleen in het zuiden een weg loopt, en de bezoekers het ontoegankelijke land in het noorden alleen te voet of per kano bereiken. Het Algonquin Provincial Park is het belangrijkste kanogebied in het oosten van Canada. Op de in totaal meer dan 2000 km lange routes kun je tochten van enkele uren maken, maar ook dagtochten en excursies van verschillende dagen tot in het achterland zijn mogelijk. Parkvergunningen zijn vereist voor alle bezoekers en zijn te gebruiken als dag pas of 's nachts kamperen. Indien je niet van tevoren hebt gereserveerd kun je de pas/vergunningen afhalen bij het park informatie centrum.

2)
Algonquin Provincial Park Visitor Centre
: In het Algonquin Provincial Park Visitor Centre krijg je een overzicht van de flora en fauna, van de geologie de regionale geschiedenis en van de verschillende wandel-en kanoroutes.

3)
Algonquin Logging Museum
: Niet ver van de oostelijke ingang bevindt zich ook het Algonquin Logging Museum. Tot de belangrijkste attracties van het museum behoren een authentiek gereconstrueerd houthakkerskamp en een typische glijbaan waarmee de boomstammen rond turbulente watervallen en stroomversnellingen geleid werden.

4)
Algonquin Outfitters
: Verhuur van kano's, ook gepaste kleding, kant en klare maaltijden en uitrusting langs highway 60 aan het Opeongomeer (in het park) en aan het Oxtonguemeer (ten westen van het park).

5)
Highway 60 Parkway Corridor
: De Parkway Corridor (highway 60) strekt zich 56 km (in het zuidelijke deel van het park uit en verleent toegang tot kanomeren, lodges, restaurants en kampeer-en picknickplaatsen in de woudidylle.

6)
Centennial Ridges Trail
: Algonquin Provincial Park heeft meerdere trails/wandelroutes maar de Centennial Ridges Trail is één van de indrukwekkendste. De trail is 10.4 km lang en een groot gedeelte van de trail loopt steil omhoog waarbij je een prachtig uitzicht hebt over Algonquin Provincial Park.

7)
Elanden spotten
: Mei is de beste maand voor het spotten van elanden. De koningen van het woud verlaten dan hun leefgebied om aan Highway 60 te drinken. Maar hou wel rekening met de black flies.
8)

Black Flies

(zwarte vliegjes): Vanaf medio mei tot de één na laatste week van juni (de Amerikanen en Canadezen zeggen tussen vader en moederdag) wordt Algonquin Provincial Park overspoeld met zwarte vliegjes, the black flies. Deze vliegjes zijn klein, zwart en bijten. Ze halen een laagje van je vel af en poedelen zich in het bloed. Wij hebben dit als zeer lastig ervaren. Ik raad je dan ook aan als je naar Algonquin Provincial Park gaat om buiten deze maanden het park te bezoeken.
9)
Indian Summer
: De herfst met de Indian Summer eind september/begin oktober is het vijfde toeristische jaargetijde. De herfstkleuren van in het bijzonder de esdoorn, esp en Amerikaanse eik bieden een schitterend schouwspel, dat ten noorden van New England nergens mooier is. Koele nachten en warme dagen zonder muggen, voor velen is dit de beste periode voor die kanotocht door Oost-Canada.

10) Hoogseizoen: In het hoogseizoen moet je in het achterland een plaatsje op de camping (backcountry camping) tijdig bespreken. Tot het grote aanbod behoren ook korte natuurleerpaden en uitgestrekte wandelwegen.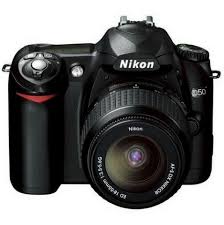 Highlights / tips Algonquin Provincial Park 2021:

1)
Algonquin Provincial Park
: This famous nature area is less than an hour's drive east of Huntsville and a 3.5-hour drive from Toronto. Founded in 1893, the park is the oldest and largest of Ontario's provincial parks at 7,725 km2. It owes its name to the Algonquin Indians, who once populated this region. It owes its name to the Algonquin Indians, who once populated this region. The hilly landscape between Georgian Bay and the Ottawa River is dotted with endless swamps, waterways and lakes. Although in the densely wooded park there is only a road in the south, and visitors can only reach the inaccessible land in the north on foot or by canoe. Algonquin Provincial Park is the most important canoeing area in eastern Canada. On the in total more than 2000 km (656.167 feet) long routes you can make trips of several hours, but also day trips and excursions of several days are possible to the hinterland. Park Permits are required by all visitors and are available for day-use or overnight camping. If you have not reserved in advance, permits can be picked up at the park information centre.

2)
Algonquin Provincial Park Visitor Centre
: In the Algonquin Provincial Park Visitor Center you get an overview of the flora and fauna, of geology, regional history and of the various hiking and canoe routes.

3)
Algonquin Logging Museum
: Not far from the east entrance lies also the Algonquin Logging Museum. The main attractions of the museum include an authentically reconstructed logging camp and a typical slide that guided the logs around rapids and turbulent waterfalls.

4)
Algonquin Outfitters
: Canoe rental, including appropriate clothing, ready meals and equipment along highway 60 at Lake Opeongo (in the park) and at Lake Oxtongue (west of the park).

5)
Highway 60 Parkway Corridor
: The Parkway Corridor (highway 60) extends 56 km (35 miles) (in the southern part of the park) and provides access to canoe lakes, lodges, restaurants and camping and picnic areas in the forest idyll.

6)
Centennial Ridges Trail
: Algonquin Provincial Park has several trails / walking routes but the Centennial Ridges Trail is one of the most impressive. The trail is 10.4 km (6,5 miles) long and a large part of the trail goes up steeply with a beautiful view over Algonquin Provincial Park.

6)
Moose spotting
: May is the best month for moose spotting. The kings of the forest then leave their habitat to drink near Highway 60. But please ne aware of the black flies.
8
)
Black Flies
: From mid May until the second last week of June (the Americans and Canadians say between fathers and mothers day) Algonquin Provincial Park inundated with black flies. These flies are small, black and biting. They get a layer off of your skin and dip into the blood. This is a terrible experience. I recommend if you go to Algonquin Provincial Park do not visit these months.
9)
Indian Summer
: Autumn with the Indian Summer at the end of September / beginning of October is the fifth tourist season. The fall colors of maple, aspen and American oak in particular offer a magnificent spectacle that is nowhere more beautiful in the north of New England. Cool nights and warm days without mosquitoes, for many this is the best time for a canoe trip through Eastern Canada.

10) High season: In high season you have to book a space on the campsite (backcountry camping) on time in the hinterland. The wide range also includes short nature trails and extensive hiking trails.




Algonquin vierde zijn honderdste verjaardag met de opening van een mooi nieuw
bezoekerscentrum
(hierboven op de foto). Het ligt aan de Parkway Corridor, een strook land langs Hwy 60 in de zuidwesthoek van het park, waar men de meeste voorzieningen aantreft.

Algonquin celebrated its centenary with the opening of a beautiful new
visitor center
(above in the photo). It is located on the Parkway Corridor, a strip of land along Hwy 60 in the southwest corner of the park, where most of the amenities are found.




Dit
park
aan de rand van het Canadese Schild is 7600 km2 groot, groter dan Prince Edward Eiland (zie
film
).

This
park
on the edge of the Canadian Shield is 7600 km2, larger than Prince Edward Island (see
film
).




Het vormt de overgang van de noordelijke naaldbossen en het zuidelijke woud met esdoornen, beuken en berken (hierboven op de
foto
en
film
de
Ragged Falls
).

It forms the transition between the northern coniferous forests and the southern forest with maple, beech and birch (above on the
photo
and
film
the
Ragged Falls
).




In het door gletsjers gevormde park met ongeveer 2500 glasheldere meren nodigen rotsige, beboste eilanden uit voor een picknick (hierboven het
startpunt
voor de
kano tour
).

In the glacier-formed park with about 2,500 crystal-clear lakes, rocky, forested islands invite you for a picnic. (above the
starting point
of the
canoe tour
).




Op vele eilanden staan weekend-en zomerhuisjes en zijn er aanlegsteigers. Terwijl op de grote
meren
ook motorboten rondvaren, zijn het achterland en de kleinere
meren
voorbehouden voor kanovaarders.

There are weekend and summer houses and jetties on many islands. While motorboats also circulate on the large
lakes
, the hinterland and the smaller
lakes
are reserved for canoeists.




De
fauna
is rijk en gevarieerd, met ongeveer 250 soorten vogels, en Amerikaanse elanden, herten, bevers, beren en wolven.

The
fauna
is rich and varied, with about 250 species of birds, as well as moose, deer, beavers, bears and wolves.




Er zijn 2500
meren
, waarvan vele door canoe trails van in totaal 1600 km lengte met elkaar verbonden zijn (zie
film
).

There are 2500
lakes
, many of which are connected by canoe trails of a total length of 1600 km of 1000 miles (see
film
).




Het
park
is niet alleen ingesteld om de
natuur
te beschermen, maar ook om houtbelangen te dienen.

The
park
was established not only to protect
nature
, but also to serve timber interests.




Tegenwoordig is het
Algonquin Provincial Park
, ondanks het feit dat de bosbouw er nog altijd een bescheiden rol speelt, weer een ongerept natuurgebied met loof-en naaldbomen, moerassen, rivieren en meren die vaak met elkaar in verbinding staan (Hierboven op de foto de
centennial ridges trail
).

Nowadays,
Algonquin Provincial Park
, despite the fact that forestry still plays a modest role, is again a pristine natural area with deciduous and coniferous trees, marshes, rivers and lakes that are often interconnected (Above the picture of the
centennial ridges trail
).

@MK