FATHOM FIVE NATIONAL MARINE PARK


BEZIENSWAARDIGHEDEN / HIGHLIGHTS


Bezienswaardigheden / tips Fathom Five National Marine Park 2021:

1)
Fathom Five National Marine Park
: Fathom Five National Marine Park is een National Marine Conservation Area in het Georgian Bay-gedeelte van Lake Huron, dat tot doel heeft scheepswrakken en vuurtorens te beschermen en weer te geven, en zoetwaterecosystemen in stand te houden. De vele scheepswrakken maken het park tot een populaire duikbestemming, en boottochten vertrekken regelmatig vanuit Tobermory, zodat toeristen de scheepswrakken kunnen zien. Fathom Five Marine National Park bestaat uit negentien onbewoonde eilanden. De toegangsprijs voor een volwassen is CAD 7,90, voor kinderen is de toegang gratis.

2)
Flowerpot Island
: Vanaf Tobermory vertrekken er cruises richting Flowerpot Island. Behalve onderwatergrotten en andere verzonken kenmerken van de Niagarawand staan er opvallend gevormde kalkstenen zuilen, bekend als 'bloempotten' vanwege hun toppen waarop bomen groeien. Scubaduikers komen hierheen vanwege het heldere water en om de vele scheepswrakken te bewonderen, waarvan sommige ook vanuit boten met een glazen bodem te zien zijn. Op het eiland zijn rustige wandelpaden en een stuk of zes kampeerstekken te vinden. Je kunt je weer laten ophalen na een paar uur of pas na enkele dagen. Je hebt aan een wandeling van zo'n drie uur genoeg om de mooiste plekjes van het eiland te verkennen.

3)
Blue Heron Cruises
: De Blue Heron Cruises is één van de meest bekendste aanbieder vanuit Tobermory. Je kunt kiezen voor een drop off cruise wat tevens de meest favoriete cruise is. De boot stopt bij een scheepswrak en brengt je naar Flowerpot Island. Je kunt zelf bepalen hoe lang je op Flowerpot Island wilt verblijven. De boot vaart op verschillende tijden maar hou wel de tijden in de gaten als je nog dezelfde dag terug wilt varen. Je kunt ook kiezen voor een 1,5 uur durende cruise. Hier ga je niet van de boot af maar stop je bij de scheepswrakken en grotten. De derde cruise is de zonsondergang cruise. Alle informatie kun je vinden op hun website.

4) Dive shops: Veel bezoekers zijn echter meer geinteresseerd in wat er bij de puntige riffen onder het wateroppervlak te vinden is. Want zomerse mistbanken en novemberstormen eisten hun tol onder de schoeners, stoomschepen en sleepboten die zich in de 19e eeuw in deze verraderlijke wateren ophielden. Voor duikuitrusting, lessen en excursies kun je in Tobermory terecht bij verschillende dive shops. Je kunt de wrakken ook bezichtigen vanuit een boot met glazen bodem.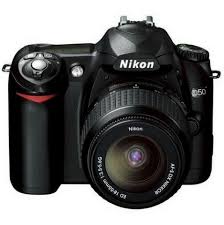 Highlights / tips Fathom Five National Marine Park 2021:

1)
Fathom Five National Marine Park
: Fathom Five National Marine Park is a National Marine Conservation Area in the Georgian Bay part of Lake Huron, that seeks to protect and display shipwrecks and lighthouses, and conserve freshwater ecosystems. The many shipwrecks make the park a popular scuba diving destination, and boat tours leave Tobermory regularly, allowing tourists to see the shipwrecks. Fathom Five Marine National Park consists of nineteen uninhabited islands. The entrance fee for an adult is CAD 7.90, for childeren the entrance is free.

2)
Flowerpot Island
: Cruises depart from Tobermory to Flowerpot Island. Besides underwater caves and other sunken features of the Niagara Wall, there are remarkably shaped limestone pillars known as "flower pots" for their tips on which trees grow. Scuba divers come here for the clear waters and to admire the may shipwrecks, some of which can also be seen from glass bottom boats. There are quiet trails and about six camping spots on the island. You can be picked up again after a few hours or after a few days. A walk of about three hours is enough to explore the most beautiful places on the island.

3)
Blue Heron Cruises
: The Blue Heron Cruises is one of the most famous providers from Tobermory. You can choose for a drop off cruise which is also the most favorite cruise. The boat stops at a shipwreck and takes you to Flowerpot Island. You can decide for yourself how long you want to stay on Flowerpot Island. The boat sails at different times, but keep an eye on the times if you want to sail back the same day. You can also choose for a 1.5 hour cruise. You do not get off the boat but you stop at the shipwrecks and caves. The third cruise is the sunset cruise. All information can be found on their website.
4) Dive Shops: However, many visitors are more interested in what lies beneath the surface of the jagged reefs. Summer fogs and November storms took their toll on the schooners, steamships, and tugboats that inhabited these treacherous waters in the 19th century. For diving equipment, lessons and excursions you can go to various dive shops in Tobermory. You can also view the wrecks from a glass bottom boat.


Het 100 km lange Bruce Peninsula deelt het water van Lake Huron vanaf
Georgian Bay
in tweeën. Je vindt er het mooiste
landschap
van dit hele gebied.

The 100 km (62 miles) long Bruce Peninsula divides the waters of Lake Huron from
Georgian Bay
in two. You will find the most beautiful
landscape
of this entire area.
Naast natuurlijke attracties als onderwatergrotten en interessante rotsformaties herbergt het kristal heldere water van de Georgian Bay dus ook een twintigal
scheepswrakken
(hier op de foto en
film
).

In addition to natural attractions such as underwater caves and interesting rock formations, the crystal clear waters of the Georgian Bay are also home to some twenty
shipwrecks
(here in the photo and
film
).
Het kwetsbare natuur op het
schiereiland
wordt beschermd door twee nationale parken. Het in 1987 ingestelde Bruce Peninsula National Park is een van de zes biosfeerreservaten in Canada die door de Unesco als zodanig zijn aangemerkt. Het
park
beslaat het grootste deel van het noordelijkste puntje van Bruce
Peninsula
.

The fragile nature on the
peninsula
is protected by two national parks. Established in 1987, Bruce Peninsula National Park is one of six biosphere reserves in Canada designated as such by UNESCO. The
park
occupies most of the northernmost tip of Bruce
Peninsula
.
De aan de noordwestzijde gelegen eilanden Cove, Russel, North en South Otter, Bear's Rump en Flowerpot maken met dertien kleinere eilanden en de omringende wateren deel uit van het Fathom Five National Marine Park.

The northwestern islands of Cove, Russel, North and South Otter, Bear's Rump and Flowerpot, along with thirteen smaller islands and surrounding waters, are part of the Fathom Five National Marine Park.
Verschillende keren per dag varen excursieboten van Tobermory uit naar deze eilanden met steile kalksteenrotsen, grotten en bizarre rotssculpturen, waarvan je op
Flowerpot Island
de mooiste voorbeelden vindt (zie
film
).

Several times a day, excursion boats set out from Tobermory to these islands of craggy limestone cliffs, caves and bizarre rock sculptures, you will find the finest examples on
Flowerpot Island
(see
film
).
De grootste bloempot is 12 m hoog, de kleinste is 6 m hoog.

The largest flower pot is 12 m high (39 feet), the smallest is 6 m high (19 feet).
Het
Fathom Five National Marine Park
werd in 1987 opgezet om het ongerepte meer te beschermen.

The
Fathom Five National Marine Park
was established in 1987 to protect the pristine lake.
Op het eiland zijn vele trails uitgezet, bij aankomst op het eiland kun je de trails op het bord bekijken (hier op de foto).

Many trails have been set out on the island, upon arrival on the island you can view the trails on the board (here in the photo).
Op Flowerpot Island staat ook het
Lightstation Museum
. Hier vind je de geschiedenis en alle informatie over de Lighthouse.

The
Lightstation Museum
is also located on Flowerpot Island. Here you will find the history and all information about the Lighthouse.
Ook hier komt helaas de black flies voor, je wordt er zelfs voor gewaarschuwd bij het museum.

Unfortunately, the black flies also occur here, you are even warned about it at the museum.
In 2006 werd een nieuw bezoekerscentrum geopend in het Fathhom Five National Marine Park.

In 2006, a new visitor center was opened in the Fathom Five National Marine Park.
Het park, vormde een baanbrekend vertrekpunt voor het nationale park systeem, dat was gericht op natuurbehoud.

The park was a pioneering starting point for the national park system, which was focused on conservation.
De vele scheepswrakken maken het
park
tot een populaire duikbestemming.

The many shipwrecks make the
park
a popular diving destination.
@MK