NIAGARA ON THE LAKE
BEZIENSWAARDIGHEDEN / HIGHLIGHTS
Bezienswaardigheden / tips Niagara on the Lake 2021:

1)
Niagara on the Lake Heritage District
: Bezoek dit kleine plaatsje met de elegante huizen uit het begin van de 19e eeuw. Het is een van de meest charmante plaatsjes van Canada, gelegen op de plaats waar de Niagara het Ontariomeer instroomt. Bezoek één van de mooie winkels de

Apothecary

tevens ook museum) aan de brede Queen Street met zijn klokkentoren in het midden. De apotheek, die in bedrijf was van 1820 tot 1964, is een van de oudste van Canada. Toen de winkel in 1971 in gebruik werd genomen als museum heeft men het interieur teruggebracht in de staat van 1869. In Queen Street vindt je ook vele andere leuke winkels. Grenzend aan Queen en King Street ligt het
Simcoe Park
, in dit prachtige park zijn mooie tuinen en dit is tevens een heerlijke plek om te picknicken.

2)
Queens Royal Park
: Op korte afstand van Queens Street ligt het Queens Royal Park. Dit park ligt aan de Niagara en vanaf hier heb je een prachtig uitzicht op de Niagara en de USA. Langs het park aan het meer loopt een wandelpad waar je heerlijk langs het water kunt lopen.

3)
Fort George National Historic Site
: Even buiten het centrum ligt Fort George National Historic Site. In de oorlog van 1812 brandde het gebouw af, maar de aarden wallen bleven gespaard en in de jaren dertig zijn de palissade en de meeste gebouwen er binnen herbouwd. Kijk voor de openingstijden op de website want die variëren per seizoen.

4)

Niagara Historical Society Museum

: Het kleine, maar interessante Niagara Historical Society Museum informeert bezoekers over de stichters van dit stadje, de zogeheten United Empire Loyalists. De ticket prijs is slechts 5 CAD per volwassen. Kijk voor de openingstijden op de website want die verschillen per seizoen.

5)

Shaw Festival

:
Een grote publiekstrekker is het Shaw Festival, dat sinds 1962 jaarlijks wordt gehouden en dat tot over de landsgrenzen een goede reputatie geniet. Van eind maart tot half november worden er iedere dag in drie theaters stukken opgevoerd van Bernhard Shaw en zijn tijdgenoten. Dit betekent dat er tijdens dit negen maanden durende seizoen meer dan 800 stukken op de planken worden gebracht. Het begon ooit met Shaws Candida en Don Juan in een zaaltje in het verbouwde Court House. Later kwamen hier het Royal George Theatre en het Shaw Festival Theatre bij.

6)
Niagara Parks WeGo Transportation
: Tip, als je niet van drukte houdt maar je wilt wel graag de Niagara watervallen bewonderen kun je ook overnachten in Niagara-on-the-Lake en je auto bij je hotel laten staan. Een andere optie is om vanuit het iets zuidelijker gelegen Queenston Heights Park (waar je de auto kan laten staan) de bus te nemen naar de Niagara Watervallen. De aanbieder van deze shuttlediensten heet de Niagara Parks WeGo Transportation die om de 20 minuten vertrekken. Bekijk de ticket prijzen en route op de website
.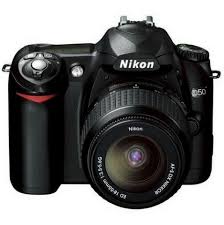 Highlights / tips Niagara on the Lake 2021:

1)
Niagara on the Lake Heritage District
: Visit this small town with its elegant houses of the early 19th century. It is one of Canada's most charming places located at the place where the Niagara is entering the Ontario lake. Visit one of the beautiful shops, the
Apothecary
(also a museum) on Queen Street with its bell tower in the middle. The pharmacy which was in operation from 1820 to 1964, is one of the oldest in Canada. In 1971, when the shop was taken into use as a museum the interior has been restored to the state of 1869. Also, in Queen Street you will find many other nice shops. Adjacent to Queen and King Street is the
Simcoe Park
, this beautiful park with its beautiful gardens is also a great place to picnic.

2)
Queens Royal Park
: Queens Royal Park is a short distance from Queens Street. This park is located on Niagara and from here you have a beautiful view of Niagara and the USA. Along the park by the lake is a hiking trail where you can walk along the water.

3)
Fort George National Historic Site
: Just outside the city center is Fort George National Historic Site. In the war of 1812, the building was burned down but the earthen walls were spared and in the thirties the palisades and most buildings were rebuilt. Check the opening hours on the website as they vary by season.

4)
Niagara Historical Society Museum
: The small but interesting Niagara Historical Society Museum informs visitors about the founders of this town known as United Empire Loyalists. The ticket price is only 5 CAD per adult. Look for the opening hours on the website as they vary by season.

5)
Shaw Festival
: Since 1962, a major public attraction is the Shaw Festival which has been held annually and has a good reputation across national borders. From the end of March to the middle of November there are pieces staged of Bernhard Shaw and his contemporaries in three diferent theaters. This means that there be more than 800 pieces on stage during this nine-month season. It once started with Shaws Candida and Don Juan in a hall in the converted Court House. Later, the Royal George Theater and the Shaw Festival Theater arrived and was used.

6)
Niagara Parks WeGo Transportation
: Tip, If you do not like crowds but you'd like to see the Niagara Falls you can also book a hotel and stay in Niagara-on-the-Lake and leave your car at your hotel. Another option is to take a bus to the Niagara Falls from the slightly south Queenston Heights Park (where you can leave the car). The provider of these shuttle services is called the Niagara Parks WeGo Transportation, which leaves every 20 minutes. View the ticket prices and route on the website
.
Op slechts 90 minuten van Toronto en 20 minuten vanaf de Niagara watervallen rijden ligt het 19e eeuwse dorpje

Niagara on the lake

met charmante herbergen, sjieke restaurants en elegante architectuur. Dit plaatsje is zeker een bezoek waard en wordt meestal overgeslagen omdat de meeste mensen de bekende Niagara Watervallen bezoeken.

Just 90 minutes drive from Toronto and 20 minutes from Niagara Falls you will find the 19th-century village of

Niagara on the lake

with charming inns, upscale restaurants and elegant architecture. This place is worth a visit and is usually skipped because most people visit the famous Niagara Falls.
Het is het hart van de wijnregio van Ontario. Niagara-on-the-Lake vormt een prima uitvalsbasis voor dagtochten naar de Niagara watervallen of andersom.

Niagara on the lake

is ook bekend vanwege de tuinen, prachtige bloemen, antiek winkels en golf velden.
It is the heart of the wine region of Ontario. Niagara-on-the-Lake is an excellent base for day trips to Niagara Falls or from Niagara Falls.

Niagara on the lake

is also known for its gardens, flowers, art galleries, antique shops, and golf courses.
Het stadje heette eerst Newark en was in 1792 de eerste hoofdstad van Boven-Canada, maar binnen twee jaar moest het, omdat het zo dicht bij de Amerikaanse grens lag, die rol afstaan aan York (dat later de naam Toronto kreeg). De voorzorgsmaatregel bewees zijn nut toen de Amerikanen in 1813 het stadje tot op de grond afbrandden en daarmee enkele van de mooiste Georgian huizen in Canada verwoestten. Het werd vrijwel meteen en bijzonder smaakvol herbouwd en sindsdien is he uiterlijk van het stadje nauwelijks veranderd.

The city was first called Newark and was the first capital of Upper Canada in 1792, but within two years, because it was so close to the US border, it had to go to York (later called Toronto). In 1813, the precaution proved useful when the Americans burned the town to the ground destroying some of the most beautiful Georgian houses in Canada. It was rebuilt immediately and since then the appearance of the town has hardly changed.
Het stadje is ook vooral bekend vanwege het Shaw festival. Dit is één van de grootste en meest succesvolle theater festivals van Noord-Amerika. Van begin april tot in november worden in drie theaters tegelijk toneelstukken op de planken gebracht.

The town is also famous for the Shaw Festival. This is one of the largest and most successful theater festivals in North America. They are performing theater plays from early April until November in three theaters at the same time
.
De streek ligt in dezelfde klimaatzone als Toscane, en de ligging tussen twee meren zorgt voor een gematigd microklimaat.

The region lies in the same climate as Tuscany and its location between two lakes that provides a moderate
microclimate
.
Op het schiereiland zijn meer dan zestig wijnmakerijen, waarvan de meeste het hele jaar geopend zijn en bezoekers ontvangen.

On the peninsula are more than sixty wineries, most receive visitors which are
open year round.
Uitzicht op Niagara en lake Ontario.
View of Niagara and lake Ontario.

@MK